Introduction
Awarded a maker of The World's Best Pasty, The Cornish Bakery started life in the beautiful Cornwall, England's surfing heaven and one of the leading holiday destinations. Now it's operating in beautiful locations all across the UK with an ambitious growth agenda.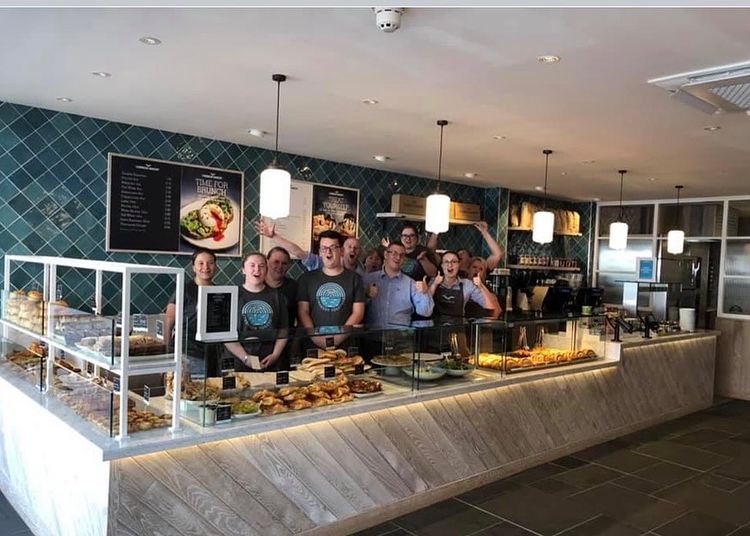 The Cornish Bakery finds itself in a sweet spot and a highly competitive one, too. Locals and tourists from around the world step inside one of the Bakeries. The Cornish Bakery proud itself of its award-winning food and coffee all wrapped up in a cozy atmosphere and a team that really cares about putting the customer first.
Stephen Evans-Wrobleski,
Director of Commercial Operations at The Cornish Bakery,
joins us to discuss his role and the work behind customer satisfaction, the importance of customer reviews, and how reviews insights impact his business decisions.
Stephen, would you like to share your encounter with The Cornish Bakery? It's an inspiring story and a prerequisite for a good start in a business role.
I've been working with The Cornish Bakery for about 19 months. Prior to that, I was working for a large organization called Whitbread. They had many different platforms, spreadsheets, and platforms to help make informed decisions. I joined The Cornish Bakery although I wasn't looking. But, I was hooked on the vision of the founder and the owner, Steven Grocutt, who started the business, way back in Mevagissey.
His beliefs and his personal vision to stay true to him since that day - and that is very simply a highly engaged team, serving our Cornish moments in a clean and comfortable environment, serving fantastic products - is a good business model. When I met Steve, for the first time, he spoke about his goals and his visions to take this business from the current size of it is today to +100 locations across the country. And I think that's the reason why I dare say I fell in love with the business what it is today, but more importantly, what the business could be in the future. And I guess the rest is history.
How is it to run 44 bakeries across the UK?
Well, first of all, it's a challenge. But a challenge in a good way. What I have enjoyed the most is the autonomy, the lack of red tape - if we, as a team, decide we want to change something or go after something, we can just make it happen. Not one day is the same. And what I guess I love the most is I get to put people first in every single thing that I do. So when I talk about people first, we as a team will make decisions that put people at the heart of every single decision we make. And that is our team, which we call our colleagues and our customers. We focus on those two buckets relentlessly. We will not make a decision about anything, whether it be big or small, without taking our colleagues and our customers into consideration by first doing no harm. It's a challenge in today's current global pandemic. We are constantly having to change our approach, make decisions, and do the right thing for our colleagues and customers. Coupled with the challenges we've got in the UK around Brexit, it's a challenge - from packaging, team recruitment, to food production, food delivery. But so far, by involving all of my team, we've navigated through it with relative success.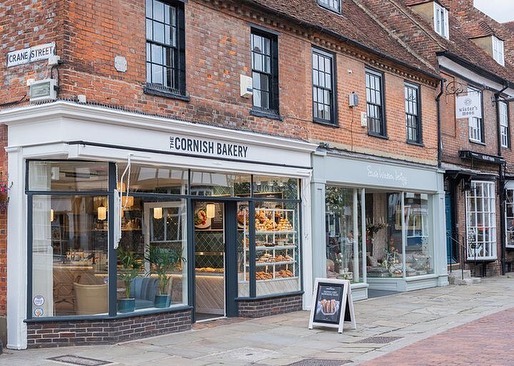 Customer feedback is essential in any business theory. Despite that, not everyone is listening to it, and even fewer businesses reflect and act on it. Every month, your Bakeries receive hundreds of reviews on Google and Trip Advisor. What do reviews mean for your teams and the business?
Very simply, it means everything! We - I and my team - are able to make decisions based on data, what our customers are telling us. That said, that doesn't mean the business prior to me joining the business didn't take customer feedback seriously. But what FeedCheck has allowed us to do is, at a touch of a button, gather that feedback at pace, especially over the last 12 months with the pandemic.
I personally believe it's even more important to listen to our customers and really, as I said, right at the start - people first. If we don't listen to the customers, and we don't listen to our team, in my opinion, we've got a model and a business which is being run by a boardroom and it will fail.
I believe the most successful businesses in the world are businesses that really seriously listen to their team, and listen to what the customers are saying. FeedCheck allows us very quickly, at the touch of a button, to be able to get that feedback and benchmark against other businesses on how we are doing and what we could do to make ours even better.
We can create beautiful buildings, we can create beautiful food and drink. That's is the easiest part of the job. The hardest part of any job in this industry is finding a team of people that are motivated, engaged, to do a great job. And the beautiful thing is if the customers recognize that they're in a business where the team really cares, the food is fantastic, and we are really listening to the customer's needs. That is, for me, customer feedback is everything.
Which business functions use reviews as an input to their work?
Every department and that's how we worked with FeedCheck when we set it up. It was lovely to be able to tailor a platform for our needs. And our needs were tailored to the needs of the team and the needs of the customer.
So, we are able to use the data that the customers have given us on pricing, on service, on food, what food we put on our menu, what food to take off the menu. We can use the information to know how well we're doing on coffee, which is one of our key drivers. It's literally used for every decision we make.
How do you take action on the findings from reviews? Can you share with us some examples?
We've recently reviewed our pricing. Over the last 18 months, we've not wanted to put the prices up but we've come to the point now where we've had to amend the prices because the prices of energy, food production, courier, packaging, and team, generally the cost of labor is more expensive. With that, to review our pricing, we are able to take the information from feedback to see what our customers are saying today about pricing and understand whether or not they think we're expensive, cheap, good value for money, to make an informed decision on the back of another piece of work around benchmarking of pricing, to give me confidence that the pricing that we are going with, isn't going jar with the customers. And FeedCheck was a great tool to allow us to do that.
Post the go live at the new pricing, we'll also be able to use FeedCheck to see if our scores change in any way. And value for money is a good key indicator because the value for money doesn't always mean how expensive or how cheap or how much you pay for things. It's a lot of different things. It's the ambiance, it's the team, it's the speed of service, it's the packaging, it's the toilet seats - all of that gives a perception of value for money. And all of those things need to work to give a good value for money score.
Do you have key review metrics that you regularly monitor, and what is your team's routine to stay informed on new reviews?
Yes. In the beginning, when we were setting up and finding FeedCheck as a business, I was pretty adamant that not only did we need to look internally at how well we are doing, but I also think it's important to keep an eye on what competitors are doing. So we were able to set up the tracking of our competitors. And for each one of our locations, we decided to track what we call a national corporate business and also track a local business.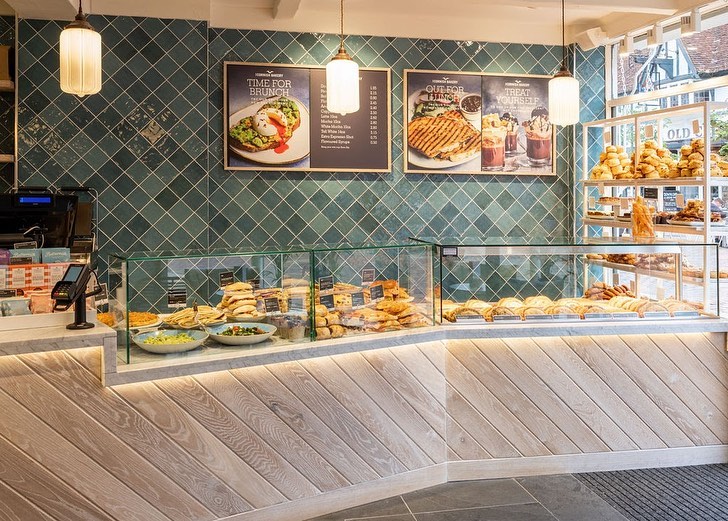 We use that data to benchmark bakery by bakery, area by area, and company by company, of how well we are doing and what things we need to potentially change or do differently to stay ahead of our competition - is a dog v dog world.
And alternately, my job is to steal market share from other businesses. As cold as that sounds, I made no apologies for that. The only way we can steal market share is by being better. And how do you know you are better or worse to allow you to focus on areas where you need to focus on is by monitoring the performance of our competitors.
So, I use the data at least once a week to track our performance, which allows me to have an informed discussion with my team including the area managers, product manager, L&D manager, HR manager. We use that data, and we discuss it religiously each week in a trade meeting. On a monthly deep dive, we will discuss it further and look at how are we performing, for example, on our coffee sentiment v our competitors. And then on a quarterly basis, it forms part of my strategy for the next 3 - 6 - 12 months, all based on facts and not fiction.
I love this phrase, "what gets measured, gets done". I think in today's age, though, you're in danger of everything being a focus. So as a team, at the start of the year, we decided what our key strategic drivers would be to drive our business forward. The two matrices that we look at specifically are our NPS, and our TripAdvisor and Google combined rating. The reason we look at both of those benchmarks is because that's what the world can see. And that's what customers can see.
So what gets measured gets done. Our bakery managers - they've got a set of key performance indicators. And two of the ten key performance indicators are focused on customer scores. And those are combined Google and TripAdvisor ratings, and NPS. FeedCheck has allowed us to do that - what gets measured gets done. The bakery managers can pull that data. And if they're that analytically inclined, they can do it every minute of every day, whatever time of the day, because the platform is designed for them to do that.
Have you noticed different trends on Google reviews vs Trip Advisor reviews?
100% - we have definitely seen a pattern. We talk about inputs and outputs, the inputs are all the tiny little things that drive an output and an output ultimately is where a business is to increase shareholder value and increase sales and profitability. There are lots of tiny little things that have a knock-on effect on that. And Google and TripAdvisor are just one of a couple of those little tiny inputs that drive that master output.
Google, for me, goes hand in hand with Google pushing reviews on national television. And whenever that happens, we see a spike in the number of people that give us Google feedback. Without being ageist in any way at all, it's a certain age profile that uses Google - it's used busy people on the go, tech-savvy, they can do it there and then. Google encourages and pushes you to give feedback. So the feedback in Google is probably more of an emotion of how they're feeling. And then you get less granular feedback from the Google element, more generalized than what you can get from TripAdvisor.
Tripadvisor is probably, again, from an age profile a little older, and a little bit more data. And granular feedback is given in TripAdvisor. Now, as we're a business that caters to all ages, it's even more important that we have a platform for feedback from whatever age profile you are, whatever type of customer you are, there are two opportunities for us to gather feedback now.
The scoring from Trip is usually a little bit higher than what Google is. And I think again, that's probably more down to the volume of Google. And the spare moment feedback that our customers can give, on TripAdvisor where you have to log on to TripAdvisor and go out of your way to give feedback. And generally, you're either really happy on TripAdvisor when you're giving feedback there, or really upset.
You have recently decided to take a holistic approach to the way you evaluate your products and service through customer reviews and look beyond The Cornish Bakery at your competitors. How do you define your competition?
In particular, I found it very interesting how you selected them from two distinct segments: local independent competitors and national competitors that are part of large bakery chains across the UK.
Very simply, in each of our locations, the closest business with the highest customer feedback and find businesses that are doing an exceptionally good job. So when I talk about a national, and I'll use Stratford upon Avon as a good example, in a tourism meets city center bucket - in that location, there is lots of choice for customers. And for you to do well in a saturated market, you've got to stand out from the crowd. So very simply, in that location, which of the national chains is doing the best? And out of all the little local independent, which of the local independent is doing the best? We then track their performance vs our performance, and see and benchmark: Are we doing worse, on par, or better?
I believe that was probably single-handedly the most important thing that we did as a team, introducing FeedCheck - keeping an eye on what our competitors are doing. And FeedCheck allows us to do that. At the touch of a button.
And I'm, I guess, proud to say, we've stolen some really good ideas and put our twist on it. And we've also stopped stealing some bad ideas, meaning people doing things not very well to ensure we never do it and learn from their mistakes.
Before we started working together, I knew your review management process was different. Could you please share the three main areas that have since improved?
First of all - is definitely speed and nimble, being able at a click of a button, get the information you need to make an informed decision. I do believe we've been relatively successful through this pandemic because we can make decisions on data. So factual, not fiction, at speed, information is available for us to make that decision. So that's number one.
Number two - is definitely about competitors. Keeping an eye on what the competitors are doing.
And point number three - very simply, is what gets measured gets done. Our teams know what their scores are. And they can celebrate their successes doing a great job, and we can celebrate with them. And equally, if they're not doing so well, the answers are there. It tells you the areas you should focus on to improve your business. So yeah, there's the three.