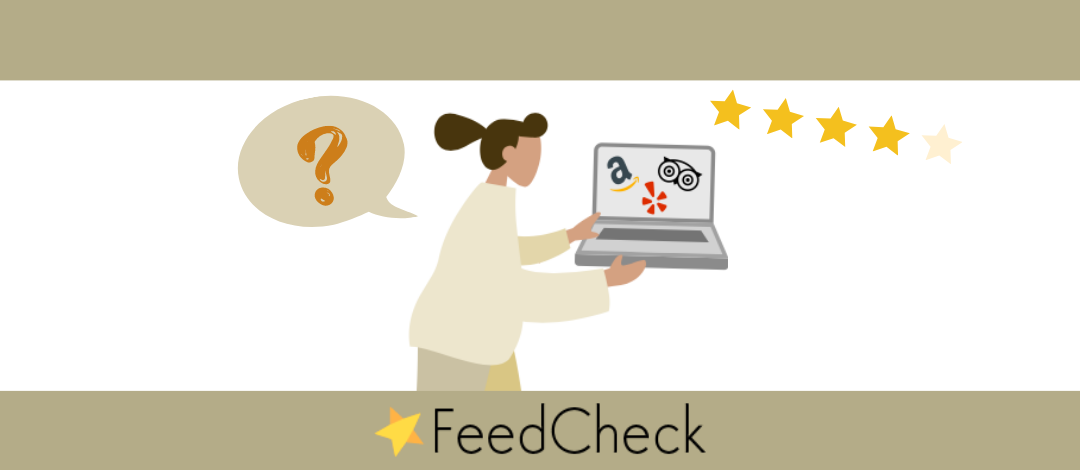 We talk in our blogs pretty often how important reviews are and how they impact your business. And until this point, you know that reviews are one of the most effective ways to get leads. However, asking your customers to leave a simple review isn't always the best option out there. Therefore, this blog post offers fresh ideas on how to approach customers who are leaving reviews as well as the top online review sites.
Firstly, understanding your business model is key. You might be selling a product or a service while the review platforms out there have their own client profile. So it will be easier for your clients to comprehend your business if you start by being aware of the websites that fit your product or service and business. For example, Amazon is a terrific site for services reviews, you rarely see people advertising plumbing services there. Or, if they do, since it doesn't fit their profile, most people will disregard it.
If you are selling a service you might want to look in the area where other service businesses have reviews at. Usually, these platforms are TripAdvisor, Yelp, G2, BBB (Better Business Bureau) and Google. For you and your business to be on Google you will have to create a Google business profile a.k.a Google My Business. This is a free tool that generates unique content for your business, plus, it goes hand in hand with SEO (Search Engine Optimization). However, there is a hitch to this free tool, it is only accessible to companies who engage in customer contact. You need to have a physical store or location whether you sell goods or services. If you match this Google profile it only gets better from here. In the US alone, Google receives over 158 million visitors every month on average. As the most widely used search engine, it offers incredible visibility to those who are accustomed to using it.
If you are selling a product you find yourself looking at websites like Amazon (if you are a seller there), Facebook, BBB again or your own website, maybe even Shopify. Product reviews are building trust for your business and further allow your customer to really sense what the product you are selling is. Especially if you are selling online, you must keep in mind that consumers used to buy by using their senses, such as feeling the product or smelling the store. Therefore, offering consumers the capacity to virtually visualize the thing they are about to purchase will significantly improve their odds of choosing the right choice.
Ignoring customer reviews that could impact a company's online reputation is among the worst things a company can do. Starting out slowly is generally a smart idea. Each review platform encourages a certain typology of customer with a certain way to express their feelings. In one of our interviews, with the Director of Commercial Operations at The Cornish Bakery, he expressed that compared to Google, older demographics post reviews on Tripadvisor, and those reviews are more likely to be either positive or negative. On the other hand, the ideal client profile is described as "on the go" or tech savvy on Google, where the demographics are much younger and there is an expression of feeling or emotion.
Now that you are aware of all the different types of review websites, the next step is to encourage your customer to leave a review.
One can never risk by asking simple yet straightforward questions. You can ask a consumer to give a review after they have placed an order to let you know how they feel about the service or the product. It is strongly advised to do this two or three days after the purchase. In this way, your chances of getting an honest evaluation are increased. Not only quantitative but also qualitative reviews are required.
Bonus tip! Create personalized messages and explain why reviews are important to your business.
Offer something in exchange for a review. Customers are hard to predict when it comes to the whole acquisition chain. They might be super excited for a purchase and the next day completely change their opinion. Your business can comfort these customers by rewarding their reviews, their time and effort. Offer a discount code for their next purchase. Partner up with other retailers like Amazon and offer a $10 gift card like we do for our FeedCheck customers. Even more, you can offer points for their points card in order to leave a review (of course, if you have that business model).
Make your review journey easy and effortless. Perhaps customers are tired of constantly being asked to leave a review. Discount codes might not always work. So a twist solution to this problem can be a simple star rating type of review. Or even include a review template on your website where customers can easily express their feelings.
Considering that Google, Yelp and Tripadvisor are the most popular and talked about review platforms, you might want to try new ones. Your customer might want to try something new. So, here is a list of fresh review websites:
G2
Capterra
Manta
Influenster
Citysearch
Consumer reports
Superpages
Are you a FeedCheck subscriber and have not granted your $10 Amazon gift card? Go leave a review on G2 about FeedCheck and how we monitor reviews and they will reward you with your gift!