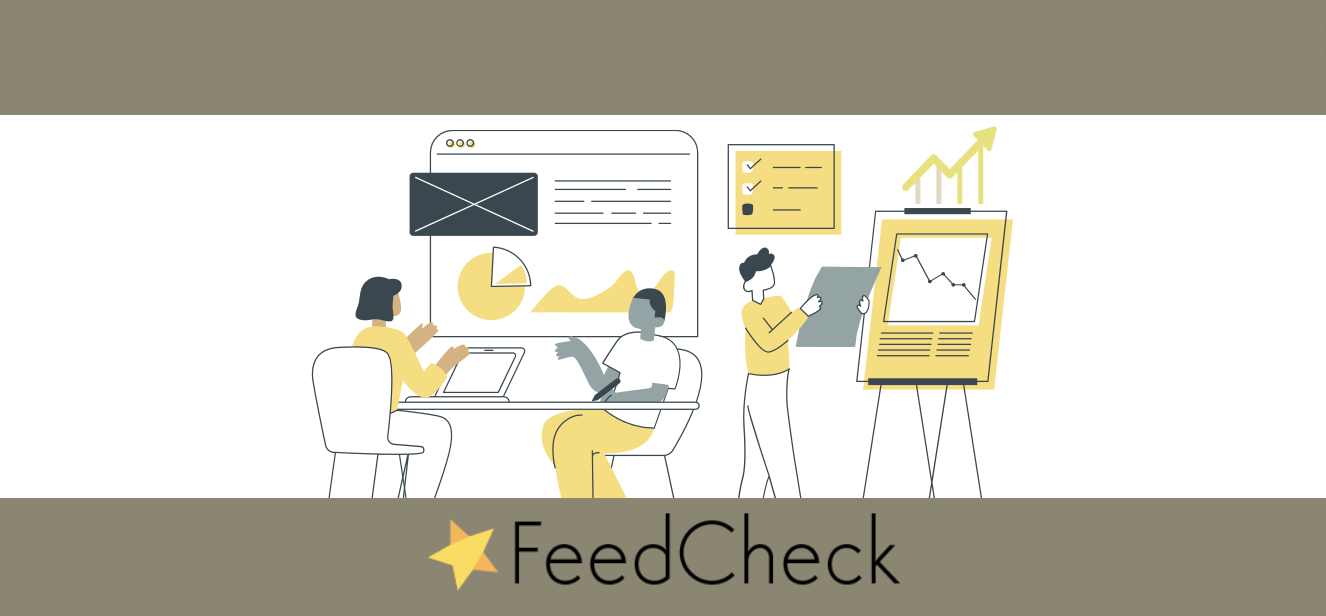 It's hard to think 2022 has already passed so swiftly. We also don't. But we worked extremely hard to make last year the finest. Why not carry over that enthusiasm into 2023 and continue to offer the best user experience and seamless FeedCheck experience? Nearing the end of January, we already have fresh information to provide. And in response to client demand, we enhanced our widgets, introduced Version 2 of the API, and developed a driver matrix where you can obtain even more insights into your business, what your customers are saying about you, and how they feel about various aspects.
We'll go through each one of them and explain what is new and why it's vital to have these new implementations, so let's try not to get too enthusiastic just yet.
New and improved widgets
We introduced a Shopify review plug-in last year that did fantastic work and helped many retailers tell their stories through the eyes of their customers. Customers can complete a review form directly from your website by adding it to Shopify. Because everything is automated, FeedCheck will simply add it to its platform within seconds. Use this plug-in, which can be displayed on your business website, such as the landing page, to increase authenticity and gain customer attention.
We thought to ourselves, as we like to think outside the box, but what if we made these customizable and let retailers and businesses put their own stamp on it? When this concept became a reality, we knew we needed to make all of our widgets customizable. Each widget is like a mini app in and of itself, which is certainly possible. In addition to our widget types, we have added two new ones. So, let me explain each type and what you can do to personalize and match it to your website.
FeedCheck has six widget types: a histogram, a list of reviews, a grid of reviews, a star rating, a review form, and carousel reviews. All widgets are fun to customize in their own way. As a result, the more you experiment with them, the better they will look on your website. Now, each widget has its own set of settings, and because explaining them in words would be too complicated, here is an image that does the job.
Each widget can be named, have a specific product/location, exclude certain words, or include reviews with a specific word and number of products/locations. As a result, these widgets can be easily customized to your liking.
API V2
FeedCheck provides an API to help consumer brands easily integrate review management into their platforms. We recently released API version 2 with more data to integrate for a better experience and more effective working.
The V2 API adds the ability to manage products at the group level, so you can add multiple products in a group and collect reviews or analytics for all. Also, this version offers access to the statistics about products such as NPS, reviews count and distribution of customer reviews (histogram).
You can find the technical documentation you need for your integration and begin working in a centralised platform.
Driver matrix
Driver matrix is a brand-new tool that can help your business understand how customers feel about specific features based on the value of a key driver. A key driver is defined by a group of specific words. These key drivers are fully customizable and can be found in your FeedCheck account under the Insights tab.
Consider the keyword 'Power,' which is composed of three words: power, suction, and speed. There are 8934 reviews that contain these words and have a positive overall sentiment.
By the time the first month of 2023 is over, we already had accomplished a lot. With all of these upgrades, we hope to better serve our customers, and all we ask in exchange is feedback. Time passes by so quickly that it might be challenging to avoid developing tunnel vision. However, we plan to maintain the current enthusiasm while bringing more upgrades, integrations, top-notch content, and relationship-building in 2023. So let's work on this together and support one another!