You know you'll need to focus on those posts that feature only static posts with no more than a single or two images if you want to enhance your marketing plan. The future of marketing is video formats, and all social media outlets have already started to significantly favour video content. The road to your customers' hearts is through video content marketing, I can promise you that as a marketer. Since last year, even Instagram has made it clear that its platform is no longer a photo-sharing app and will gradually transition to video content as their rivals YouTube and TikTok have achieved success.
What could be better than publishing your own customer reviews via a video to improve your marketing strategy, increase brand awareness, and win over new customers? Video marketing has a wide range of opportunities. The why and how of this topic are crucial, therefore allow me to explain why this plan needs to be on your 2023 roadmap.
Testimonials as video format – Why?
More consumers are gravitating toward video content as it dominates the marketing landscape and internet platforms. Video material tickles viewers' interests while giving them important information about your brand or product. In addition to the fact that 92% of marketers believe in the importance of video content as part of their marketing strategy and think that video content will predominate in the future, scientific research shows that viewers are more likely to engage with and devote more time to watching videos than they are with photos or text-based material. When viewed by the correct audience, videos that perform well improve the possibility that they will make a purchase. Websites featuring videos on their landing pages are also successful. Users will stay on such a website 88% longer, increasing engagement.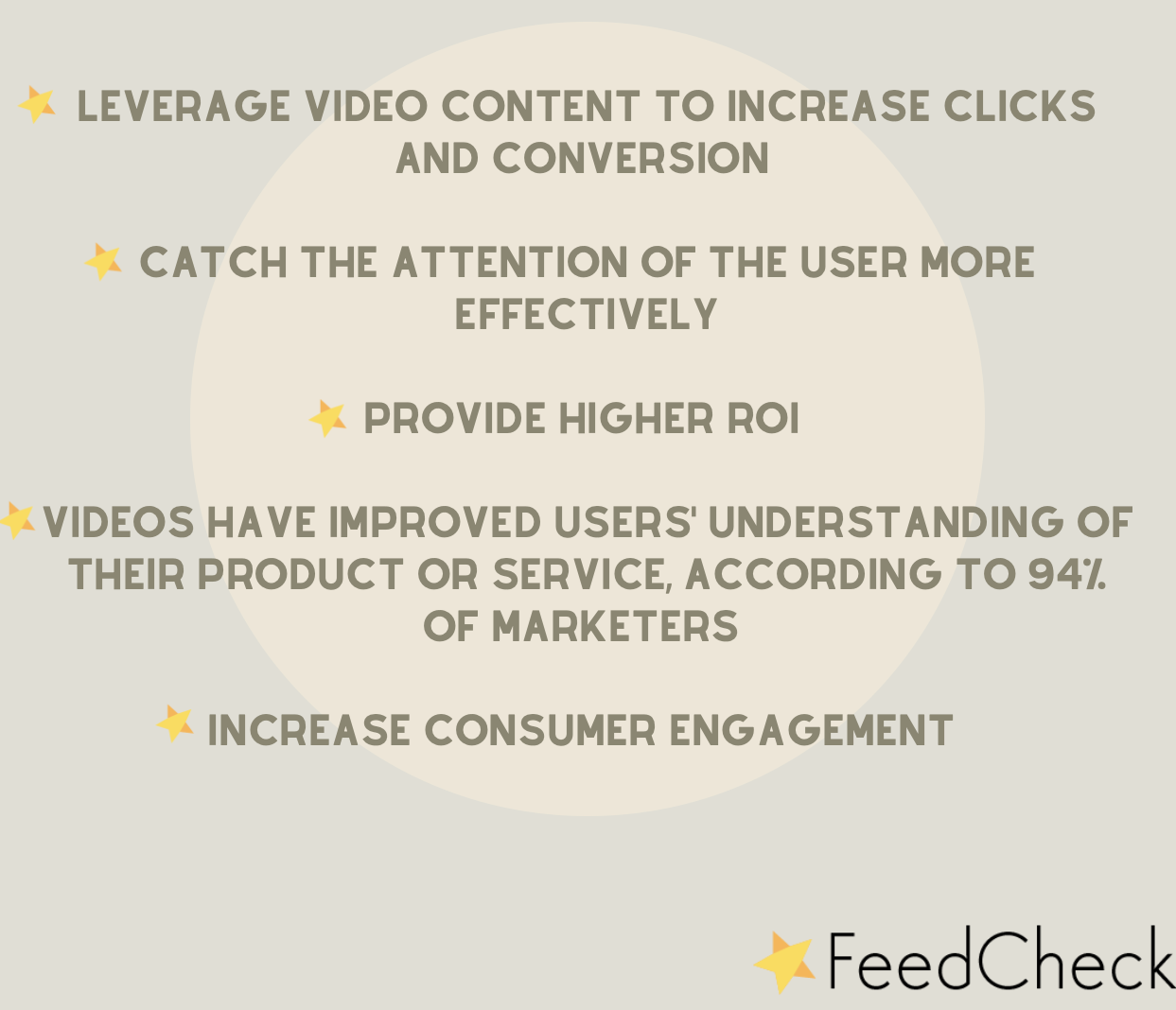 Therefore, it's never too late to start putting new ideas into practice, especially something like this one that can grab the attention of your target audience and boost brand awareness, engagement, and ROI.
We are aware that 87% of customers look up and read reviews of local businesses before making a buying choice. So why not make a video testimonial that combines two of the most powerful strategies? Video content and customer reviews!
In its simplest form, a testimonial video is a recording of actual consumers discussing their experiences and promoting the qualities of a certain commodity or service. In theory, achieving this should be simple. The practical aspect, however, requires effort and time. Which brings us to the How? section.
Testimonials as video format – How?
To start developing such a plan, ask yourself these questions: What would you like to advertise? What does the customer want to see? What encourages potential clients to purchase from my business? By asking the appropriate questions, you can help your customers find the answers they're looking for. Start with the content you want to highlight, but also consider your audience. Purchases are made by them, not by you.
Let's say you've identified the ideal subject, idea, product, or tale to share. The next stage is also very important because you must discover the ideal customer review before including it in a video. Remember that customer reviews are available to everyone and are visible to the general public. They have a significant impact on your business. So it's essential that you manage and monitor your reviews initially. However, once you have discovered the ideal customer review. The time has come to include a video format.
From this point on, producing a campaign, advertisements, or even just a straightforward video truly is up to you or your creative team. You might interview your customers on a number of occasions and solicit their feedback. Or you may create a video by editing a previous customer review. There are various testimonial types, and you can construct them however you choose. Do not overlook the value of conducting employee interviews. Also, don't be afraid to edit videos. Don't let the feeling of "I don't know how to edit" derail your marketing strategies; if you don't have a team dedicated to this, there are plenty of ways to do it yourself. Some examples include watching tutorials or using apps like Veed.io, which are designed to assist anyone with little to no skill.
Written versus Video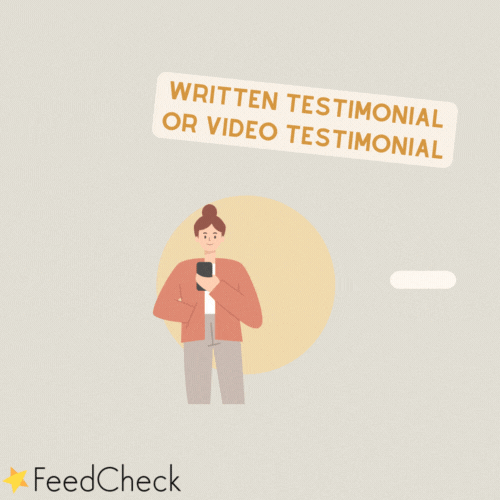 Whether they take the form of a rating, review, or video, customer feedback is excellent for your business. Although we would prefer to think otherwise, actions speak louder than words. You can really mould any message you wish to convey with video material. It has a stronger emotional impact and is undeniably more versatile. Receiving reviews frequently indicates that your company is doing something well and encouraging customers to voice their ideas. But wouldn't it be amazing occasionally to take one of these reviews and turn it into a video testimonial in order to express feelings, activate the customer's senses, and share emotions?
After perhaps enlightening you and introducing you to video testimonials, I hope I was able to persuade you that this approach is the best choice for your 2023 marketing strategies. Like everyone else, you want your company to develop and grow. Therefore, increasing your marketing and creative efforts will help you stand out from the competition.
Giving the impression to customers that your business is reliable and adheres to a set of contemporary standards will help you draw in customers, increase brand awareness, and increase your reputation. Obviously, if this is true for your business.