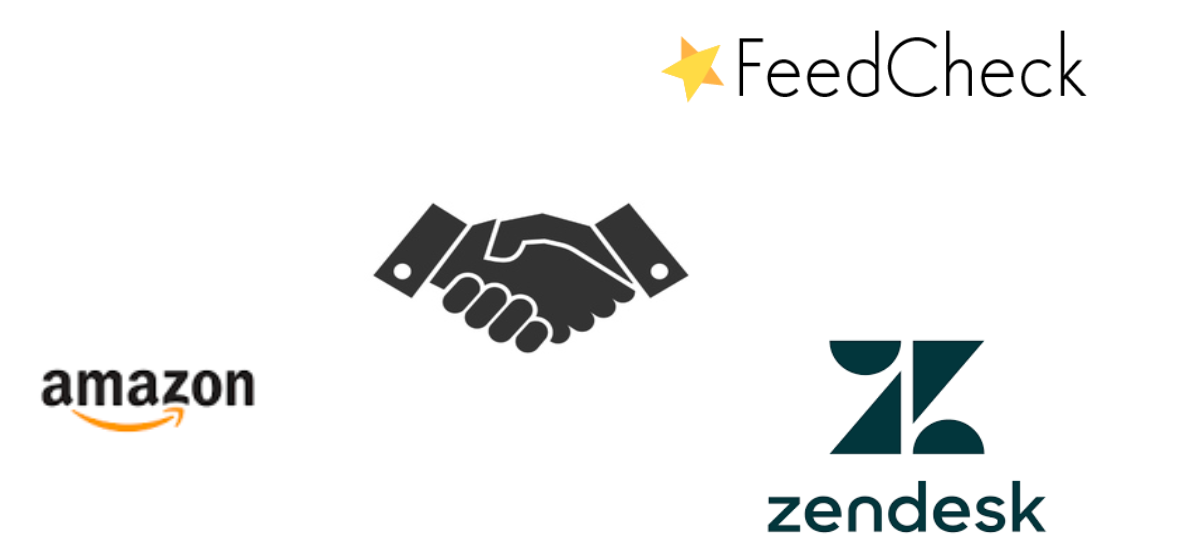 Replying to product reviews on the most popular marketplace – Amazon – gets now the maximum simplification possible:
From the US to Europe and then to Asia and Australia, you can now reply to your Amazon product reviews without leaving our product review monitoring platform, FeedCheck.
Our 2-way FeedCheck-Amazon integration saves you time and improves your user experience by bringing comfort to and visibility into how you reply to your eCommerce customers across multiple Amazon marketplaces, for tens or hundreds of products.
This process has never been simpler than now:
1. Aggregate Your Product Reviews:
All your product reviews are aggregated by FeedCheck in chronological order. This is done every time Amazon approves new product reviews and according to the review aggregation frequency set for your FeedCheck account (i.e. once per day or as frequent as your particular needs are).
2. Get Notified on New Reviews :
You get notified on every new review right in your preferred system – be it email, SMS, or other platforms like Zendesk and Slack – according to your custom rules defined in FeedCheck.
3. Reply to Your Reviews:
Log in to FeedCheck and reply to your reviews from within the platform without being necessary to leave the app and go to Amazon anymore.
Especially if you have a customer support team of several people spread across multiple locations (and now surely working from their homes) every team member can reply to your product reviews from one single place with FeedCheck while you can keep evidence of the replies.
And… we have not stopped here with our FeedCheck add-ons!
You can now reply to your Amazon product reviews from within Zendesk too!
This is possible without leaving Zendesk and even without logging in to your FeedCheck account.
Knowing that many of our customers that manufacture and sell physical products on Amazon are using Zendesk as their preferred platform to aggregate and respond to their customer feedback and reviews from one place, we have made replies to Amazon reviews possible from within Zendesk too.
Once you received your new Amazon reviews as Zendesk tickets, you can open them, read them, and reply to them without leaving Zendesk. With the FeedCheck-Zendesk advanced integration, your responses to reviews will be posted by FeedCheck on Amazon shortly after you have clicked your reply tab in Zendesk.
If you find this feature helpful to you and your team and want to start benefiting from it, contact us now to help you set this integration up for all Amazon sites.