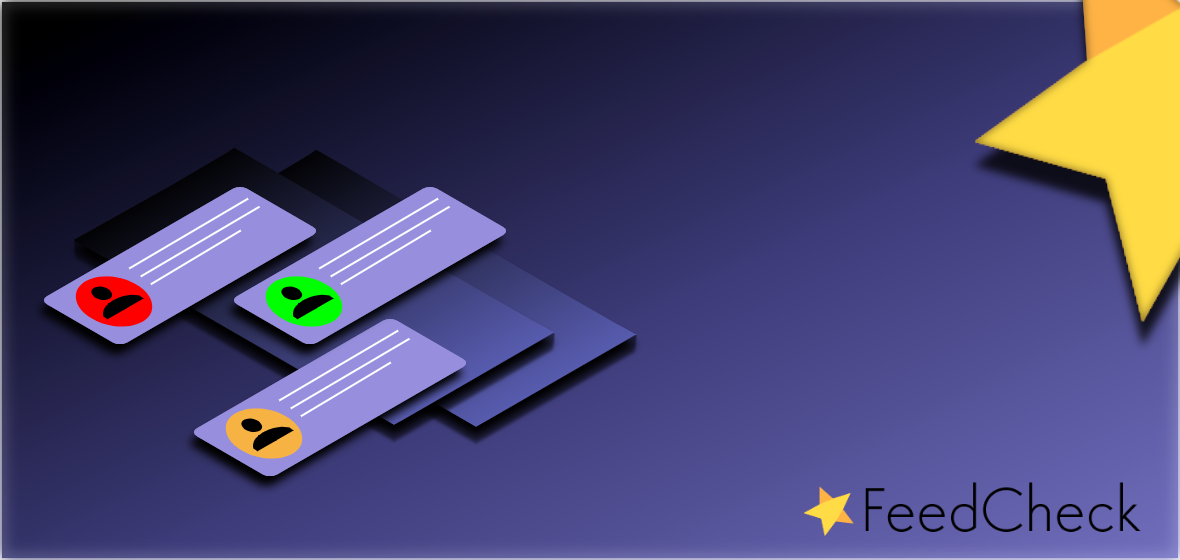 If you're in charge of a regional or global brand across multi-language territories, then listening to what customers are talking about your products in each market might challenge you due to the language barriers. This becomes even more complex when you also need to look at your competitors and make sense of how competing products are seen by customers from different places.
A brief look into the global eCommerce space shows that out of 16 Amazon channels available today, 4 of them are in English speaking markets. Stepping further on to the growing eCommerce field of Europe, Asia, and Africa, we see customers reviewing products and sharing their experiences in a variety of languages.
Check24.com, Galaxus.ch, Bol.com, or Coolblue.nl are only a few shopping places from Western Europe where thousands of customers have been reviewing products lately. Besides that, there are emerging countries with leading local eCommerce platforms where the entire review content may be in a language foreign to you and your team.
As the 2020's health crisis has accelerated the transition to online shopping and increased the time consumers spend nowadays on product research before purchasing – research that is 93% of the time anchored in eCommerce reviews – infiltrating your brand teams into your customers' worlds and making sense of their experiences told in product reviews is a complex time-eating job.
In addition to a large portfolio of products and the number of marketplaces where they are sold, the language of review content is adding to the difficulties of discovering:
how your products are being received in different markets
what features make them more preferred than your competitors' products
product technical issues – repetitive or newly experienced ones 
legal compliance issues that may generate a crisis and even legal actions from consumers
environmental issues with regards to product packaging as well as other components.
With so many aspects to keep track of, it comes as no surprise how easily one can get lost in translating its reviews without the right combination of technologies and tools at hand.
Regardless of your territories, brands, competitors, and products, FeedCheck brings all your product reviews in one place and one language. Thus, your team members can understand your customers' feedback as quickly as the new reviews are in, without needing to perform any translation work by themselves either manually or using additional tools.
At the same time, for accuracy's sake, you can still find the reviews in their original language at one click distance in the app.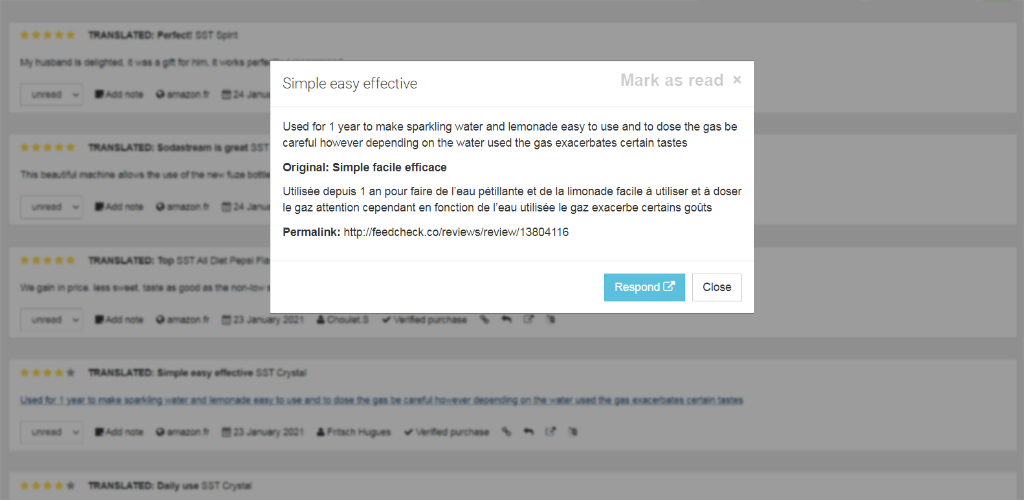 Do you need to solve the multi-language challenge when consolidating your reviews in one place? Ask us for a personalized demo.