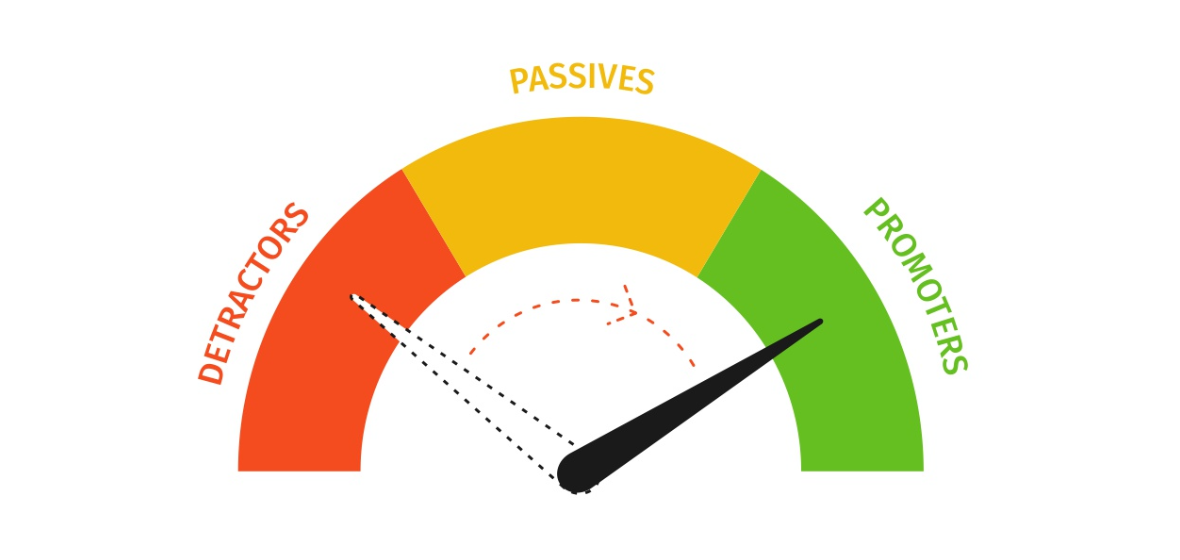 Did you know that there's a new, fully automated way to determine your Net Promoter Score (NPS) and gauge customer loyalty for your online products and brands? You can even benchmark that against your competitors in an instant.
For a long time now, companies in need of measuring their customer loyalty using the Bain's NPS system have always involved 3rd party market research firms or external consultants to help them run customer satisfaction surveys and get their NPS metrics for selected products, brands and key competitors.
But with the rise and growth of the eCommerce space, that practice is well left behind and new technology drives brands towards a different approach:
that where customer product reviews from online stores are helping not only the consumers – in need of understanding whether a product is what they're looking for – but the brands as well, on their quest of discovering whether consumers recommend their products, how much they recommend them to their peers and why.
All this invaluable feedback is now directed to and shared with brands too, in a way that is more facile to them, taken through a quantitative and qualitative analytics engine while the results are 24/7 at their disposal.
This new approach radically changes how the entire process behind the NPS metric takes place.
1. The challenges of using a 3rd party provider are gone!
Just contracting a 3rd party, discussing your needs and business context, and getting started rolling out an NPS project may take from months to a few good weeks in the happiest case, depending on your company's process of evaluating providers and the complexity of making a decision on whom to work with.
On the other side, the selected provider would have to discuss the project objectives with you, understand them, allocate resources, define the key questions for customer interviews, select the customer sample and start gathering the data via various means: from phone calls, emails, survey platforms to other forms – all meant to increase the number of respondents and the authenticity of their feedback. And all that without mentioning the difficulties of getting customers' contact details – data that is often not available to consumer brands – which is the main pre-requisite for running an NPS project.
A lot of time invested by many people on both sides would just vanish away, in many cases at pretty high consultancy fees and more often than not, hidden costs.
2. There's a new way of getting this done: faster, easier and highly cost-effective!
Now, consumer brands can skip that demanding process and get everything done in one shot with one single technology platform that collects customers' reviews and ratings on products purchased online from those eCommerce stores relevant to brands.
Customer reviews, by their nature, are the most authentic responses to the likelihood-to-recommend question always asked by the NPS system's practitioners in order to identify the reasons behind customers' ratings, address customers' concerns and fuel product innovations.
3. Why this new approach is getting brands' attention?
The key advantages of automating your NPS score and the findings behind are numerous:
it relieves many people from the hassling preparation and administrative tasks demanded by the traditional way of running an NPS project

it can be measured on a continuous on-going basis instead of on isolated moments in time as traditional methods do

it's more than often based on customers' organic feedback: many customers leave reviews as they're willing to share their experiences with other people in search for the same exact products

it can be measured for multiple products and brands in parallel instead of running separate projects for each product

it offers unlimited benchmarking possibilities by monitoring all relevant competitors, their brands and product reviews

for the first time in history, you can monitor your NPS score almost in real-time, unlike the old ways

you don't need customers' contact details anymore to obtain their feedback: with the GDPR regulations in place and also the fact that consumer brands do not always have access to their own customer data when they sell via retailers, access to customers' data has become prohibitive.

if you want to take a pro-active stance and maximize your product reviews across online stores, then you have ways to do so by addressing that with each and every customer in a professional, ethical way – such as inserting a request for review in your product packaging or run campaigns together with the retailers where your products are sold.

customers are already familiar to the 1-to-5 rating score and don't need to learn about and refer to a different scoring system – this one is becoming the norm.
4. How it works: Adjusting your old NPS score to your online product ratings
The classical way of calculating the NPS is based on a 1-to-10 score. However, in the online space, the majority leading and not only eCommerce stores are using the 1-to-5 product ratings to score the answers to the likelihood-to-recommend question. This is already the very well-known norm for every customer reviewing products online.
Therefore, we can easily adapt and translate the NPS system's principles and rules to the eCommerce space as follows:
Promoters (previously scoring 9 or 10) are now represented by their

5-star reviews

Detractors (previously scoring from 0 to 6) are now represented by their

1-to-3 star reviews

Passives (previously 7 or 8) are now represented by their

4-star reviews

.
Thus, your Online NPS score will be determined by the difference between the percentage of promotors (consumers who left 5 -star reviews) and the percentage of detractors (consumers who have rated their reviews with 1-to-3 stars):
% Online Promoters – % Online Detractors = Online NPS score
As the eCommerce space is a free space, there are also exceptions from the review rating norm where retailers instituted different scoring systems – for example, a 1-to-10 rating system that would, however, be way less frequent than 1-to-5. In such exceptional cases, out-of-the-norm online scoring systems can be easily converted in order to harmonize and align them across multiple stores.
With FeedCheck.co, ones of the most familiar brands of home appliances, electronics, IoT, apparel & shoes, grocery & gourmet food, as well as new rising brands in healthy food & lifestyle, have access to the right tool for gauging their customer loyalty, determine their online NPS and understand what lies behind their scoring.
If your products are sold online and you want to find out how you can adopt a simplified and cost-effective way to determine and monitor your NPS metric on a longer-term, please get in touch with us or check out how the NPS works on our demo.