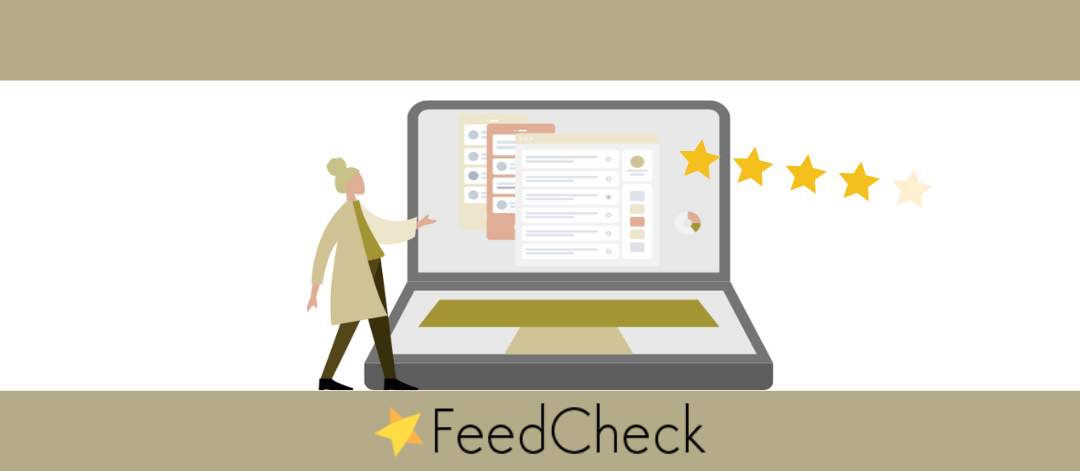 A wonderful method to strengthen your business, online reputation and make long-term improvements to your products or services is to concentrate your marketing strategy on customer reviews. Customer reviews are filled with valuable information that, when considered, will help your business to grow and gain authenticity, credibility and authority. It is understandable why large corporations have entire departments devoted to this sector of customer feedback and monitoring reviews for better performances and their online reputation. However, similar to how every great invention motivates others to accomplish great things, it is also encouraging to adopt or modify such concepts. And this is how false or fake reviews were born.
The quick rise of fake reviews
Opportunists quickly acted and established entire businesses with employees and a complete business model developed for those who are simply looking for fake reviews. This may appear to be an amazing and effortless method at first. Receiving a bunch of great reviews with excellent feedback can have a significant effect on your company and your future clients. This tactic, though, only works in theory because in practice it really lowers your ranking and online reputation.
From a moral standpoint, this method is unethical since it misleads customers into spending their money on goods or services that do not deliver the performance they were promised. Some people, however, could care less about morals and yet use this strategy. Now, those that fall into this category will continue to pay the price. There is karma, and it functions as it is supposed to.
Violating the terms
Once you begin incorporating fake reviews into your online business operations, Google, Meta, and all of the platforms they own will start to take notice and keep an eye on your behavior. By doing this, you violate the terms of these platforms, which is against the law.
"Cowan used a network of fraudulent and hired Facebook user accounts to provide fake customer reviews to artificially increase Customer Feedback Scores, drown out and minimize negative reviews, and avoid our enforcement. These actions create poor experiences for people who see these ads, deceptively influencing and misleading our community. This is also a direct violation of Meta's Terms, Advertising and Page Policies, as well as California law." – Meta
You run the risk of facing enforcement actions, such as ad restrictions, financial penalties, or account disablement, if you patronize and support this kind of business. It's not a good idea to try to influence customers for the sake of your company when you're trying to market a product or a service and affect your online reputation.
Recently, Meta brought legal action against a company that offers false Facebook reviews for sale. Additionally, Amazon took similar action against two businesses for flooding the online store with false reviews. As the marketplace has expanded to include millions of independent retailers, fake reviews have proven to be a particularly challenging problem for Amazon and online retailers. Among customers, 62% claim that they saw a fake review. Customers began to have doubts about specific goods or services, which has an impact on companies that compete for positions on Google's front page or higher rankings. The majority of firms ultimately pay a price for those phony evaluations.
Fighting fake reviews
As a result, we observe the industry's efforts to reduce false reviews. Costly solutions like moderators or machine learning might be expensive to implement. These are also lengthy, time-consuming solutions that have an impact on present clients. Therefore, the large corporations will need to work toward quicker, better solutions that can contribute to the immediate reduction of this practice.
But the change can begin with you and your business, just like it can with any other undesirable event that occurs in this world. This might seem like a little, pointless step, but it has the potential to be a game-changer in the fight against fake reviews. The following advice will help you spot fraudulent reviews:
Let's just say that we should not support this kind of business and should not think about purchasing fake reviews for our companies. Today's consumers desire openness and a trustworthy brand. You will only gain short-term profit from using fake reviews.
When you notice a suspicious review, the first thing you should do is verify the user's profile to determine whether it is authentic. The absence of a profile picture, an arbitrary username, a product with several positive ratings and no negative ones, an absence of activity, or repetitive reviews could be the first warning signs.
Adopt a dedicated platform that offers capabilities for identifying fraudulent reviews. For a better and more genuine experience, platforms like ReviewMeta or Fakespot automatically scan the web pages and remove those fake reviews.
You might be interested in learning more about the world of bogus reviews. Searching for a connection between users is still another fantastic technique that will assist you in connecting the dots. This association could imply a similar user name or phrasing in those reviews.
Therefore, this $153 billion industry is undoubtedly expanding and changing as a result of innovative new technology. The ultimate objective of this business, like every other business, is to develop, expand, and generate more revenue. Governments and businesses should start investigating this and taking action fast. The UK government announced a promising approach to combat false reviews and their authors last year. Working closely together can improve the sector and offer genuine experiences to online customers.