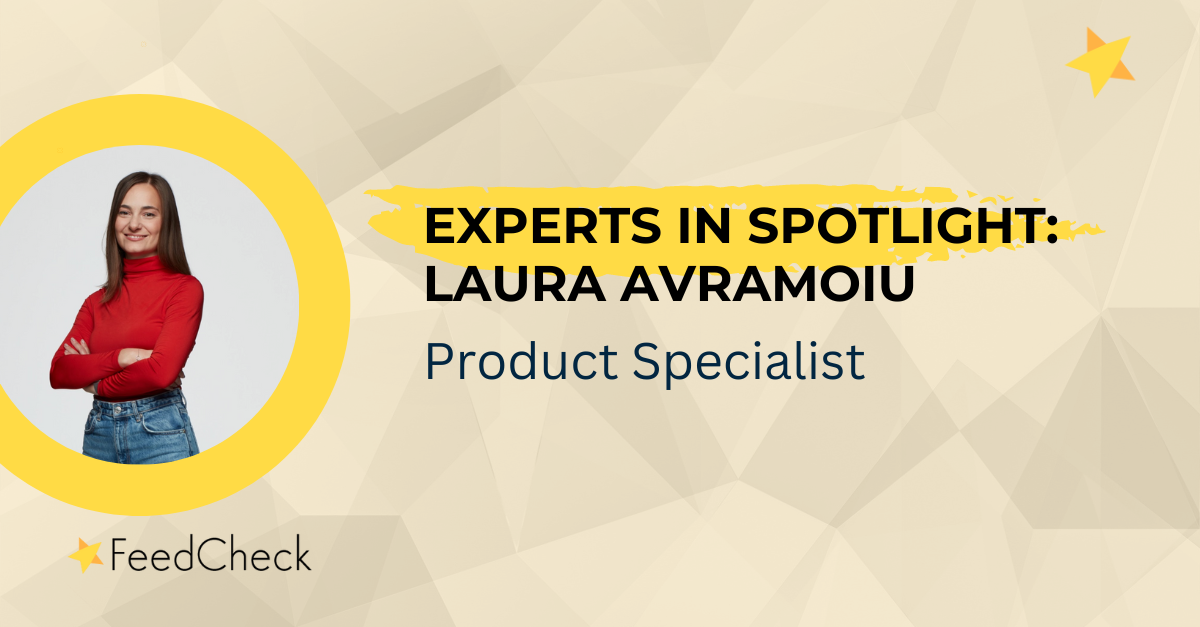 Our third invitee, who has experience in strategy and policy planning, will discuss what it's like to have a corporate career. Let's meet Laura Avramoiu, a Product Specialist at IBM, one of the world's biggest technology firms, who is full of wisdom and fascinating information.
Introduce yourself and tell us about your current position and about the company you are working for.
Hi, my name is Laura Avramoiu, I am 34 and I've been a corporate employee for more than 12 years.
It sounds like "Corporate Employees Anonymous" and in a way it really is. Anyone who's ever worked for a corporate institution knows what I am talking about. It's easy to get sucked into the whirlpool of processes, policies, strategy, planning, targets, definitions, and acronyms and after a while, especially if you enjoy what you're doing, it becomes a routine and then a lifestyle.
Right now I am part of the IBM Marketing Operations organization, helping transform processes and functionalities used for managing budgets and transactions.
IBM was founded in 1911 and nicknamed "Big Blue", it became famous for automating routine business transactions, it was the first company to employ a disabled person and it invented the first magnetic Hard Disk Drive. Current offerings however are around data-driven, modernization, automation, security and consulting services in 171 countries. The company motto was attributed by Thomas Watson in the early 1900s and nowadays "Think" is IBM's flagship event.
What's your backstory and how did you get where you are today?
I started my career in marketing in 2014 when I joined the IBM marketing performance team and although I already had experience with news editing, sales operations, analytics and CRM business process management, I knew absolutely nothing about marketing.
It was terrifying at first and I felt so intimidated by my colleagues who had agency experience and were familiar with the terminology and performance marketing practices. During the first months, I thought I would never be able to catch up and I started second-guessing the choice I made. However, after getting familiar with the new environment, I realized that I actually had an advantage and my previous roles helped me develop transferable skills that I was now able to leverage. Because I was familiar with sales processes, data analytics and process improvements, I was able to understand how marketing fits into the organization's big picture.
The following 6 years were a roller coaster – I transitioned to marketing events strategy and I was in charge of planning and executing conferences and events all over Europe. My job required me to travel, meet clients, create unique event experiences, and partner up with executives, engineers, sellers and offering managers and I was straight on feeding on all that rush.
Everything climaxed in March 2020 when the COVID-19 pandemic hit. Everything changed within 2 months: IBM was now selling solutions tailored to mitigate COVID-19 effects, face-to-face marketing events were history and I had no idea what digital events were. However, by June 2020 I was able to transform a two-day event that was supposed to take place in Germany and make it a fully digital experience that welcomed clients all over Europe with 3 simultaneous tracks, 2 keynotes and 35 pre-recorded webinars streamed online. This was probably the most challenging and by far the most rewarding experience I had in my career, and I am sure that 2020 had similar effects on everyone – bringing both challenges and opportunities.
In 2021 a huge opportunity knocked on my door when I was offered the chance to join the team I am part of today. It was a lateral step that allowed me to develop new technical skills around product development & strategy, understand the mechanism behind managing marketing budgets and operations and help transform the functionalities and processes behind the platform that is now used by the entire marketing community within the company.
Have you learned anything particularly helpful or advantageous?
The most important thing I learned in the past 14 is that everything can be an opportunity waiting to happen as long as we approach it this way, saying "yes" more often helps broaden the horizons and the most important skills are those that are transferable. It may not be the shortest path to success, but it will 100% offer a richer experience and help the career mature better. Also, it helps that every once in a while I get to reevaluate where I stand, listing everything I learned, and achieved and asking myself if it makes me happy.
What platform/tools do you use in your daily marketing tasks?
Slack, Webex and Linkedin are probably the tools I use 90% of my time. Slack and Webex keep me connected to my colleagues while Linkedin helps me keep in touch with my industry peers.
What have been the most influential books, podcasts, or other resources? Tell us your favourite quote of all time!
In terms of education, ICF Coaching is the course that probably influenced me the most. It helped me understand and better adjust to both personal and professional interactions. A great book to start off in this direction is Coaching for Performance by Sir John Whitmore.
Also, I recently joined Section4 and I started learning more about business strategy. It's a great community that offers digestible information and a ton of case studies and it is an amazing place to create connections and meet professionals all over the world.
What are your goals for the next projects, programs, initiatives etc.?
Looking back at my career, I realized that I've never followed a straight and predictable path – which is actually great and it makes life far more interesting!
I've not decided yet what the next steps in my career will be, but right now I am focused on strengthening my soft skills and building professional relationships inside and outside the company I work for.
What is the best part of your job?
The best part of my job is my company and my team. My company because it makes a difference in the world, it values employees as individuals and it is dedicated to achieving progress. And my team, because although we are spread on 3 continents, we manage to communicate, collaborate and have fun together. Distance is not a metric, instead, it is measured by how well we are able to communicate and celebrate different cultures.
How do you maintain a work-life balance?
Work must be organized and prioritized and an overall balanced lifestyle is key – this means plenty of rest, regular and nutritious meals, exercise and not losing touch with the world outside work – whether it's friends or family. The body, the mind and the heart always have to stay connected and all three of them need to be satisfied equally.
What is the best advice someone ever gave you?
The best advice I received from a colleague was to never get sidetracked by someone else's plan for me – that I need to stay true to myself and follow my own plan.