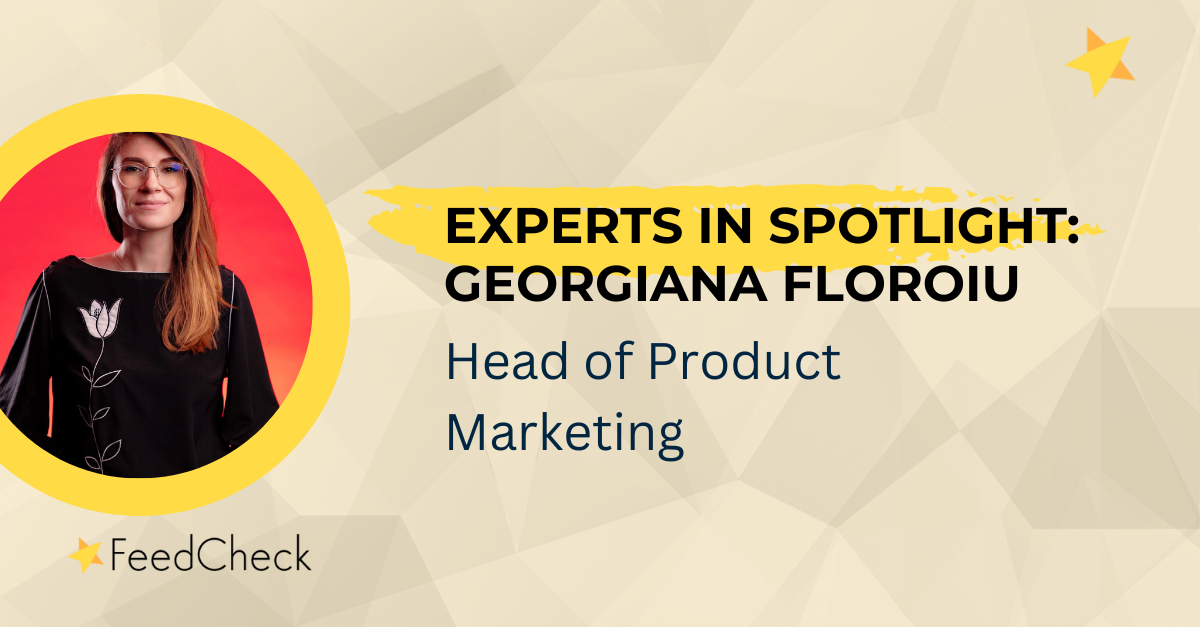 We are really excited to share this series of interviews with you so that we can combine our knowledge and get better at what we do. Observing what others accomplish is incredibly motivating, and knowledge is now highly prized.
Let's continue our interview series by introducing a person with a variety of duties at their workplace. She is the head of marketing and can impart a lot of knowledge to us. I'd like to introduce Georgiana Floroiu from Bright Spaces to you today.
Introduce yourself and tell us about your current position and about the company you are working for.
I'm Head of Product Marketing for Bright Spaces, a European Venture Backed PropTech startup that offers a complete digital showcasing and commercialising solution for office and residential spaces.
By using 3D visualisation, digital space availability, and various automation, optimisation, and digitalisation features in the leasing or selling process, Bright Spaces aims to increase the number of relevant requests and foster commercial agreements in these segments.
What's your backstory and how did you get where you are today?
Before joining the startup world, I worked for more than 10 years as a Communication Strategist in Romanian and British advertising agencies. I have a Master's degree in Communication Science from the University of Amsterdam, and I was a mentor for 6 years at the Alternative University, guiding students in identifying their learning styles and the tools needed to learn more efficiently.
The end of 2021 came with a change in my career. After all those years of collaborating with agencies and working on tens of brands and campaigns, it was time to switch sides and find a brand & product that I could dedicate myself to. As soon as I met the amazing Bright Spaces team, the choice was easy. I love working with ambitious, growth-driven professionals.
Have you learned anything particularly helpful or advantageous from the real estate field?
The real estate industry is currently going through a transformation process. The pandemic forced the industry to speed up its digitalisation, but there are still so many companies that have resistance to change and rely on Excel and 2D plans to lease or sell their spaces.
We are fortunate to work with innovative companies that understand customers are now more tech-savvy and have different needs when it comes to finding a space. I'm inspired by their openness to change traditional processes and rethink the way they work in order to become future-ready.
What platform/tools do you use in your daily marketing tasks?
Hubspot is one of the tools I use daily as it helps automate part of our marketing tasks. Among others, we use it to create landing pages, send our monthly newsletter, capture leads through forms, CTAs and chatbots and also run complete inbound marketing campaigns.
We use Google Analytics both for our website and our clients' platforms. We track the performance of our website, how much traffic we get and from where, our conversions, the user behaviour flow and many more metrics. We use analytics to understand the platforms' usage and help our clients make data-informed decisions.
Another tool we use constantly is Hotjar. It helps us better understand our user's behaviour, how they navigate the site and if there are any blockers in their journey to converting.
What are some specific marketing actions in real estate?
One of the trends I see gaining traction in real estate is interactive marketing. Interactive marketing is a tactic that uses captivating materials to get your target to engage with your content. For example gifs, videos, infographics, 3D images or virtual tours help real estate marketing professionals present their buildings creatively and offer immersive experiences to their tenants.
What have been the most influential books, podcasts, or other resources? Tell us your favourite quote of all time!
My favourite newsletter is Lenny Rachitsky's Newsletter. It's a weekly advice column about building products, driving growth and accelerating your career. He also has a podcast where he interviews world-class product leaders and growth experts.
I am currently reading April Dunford's Obviously Awesome on how to nail product positioning. I like that it's very hands-on; you get access to all kinds of templates, including a positioning canvas and a messaging exercise.
What is the best part of your job?
The best part of my job is the team I get to work with. I love being part of a startup with a big vision; we are a motivated and diverse team, united by our passion for building great products.
Every day we get to learn new things and share knowledge—and it's never boring! We're always working together to figure out how to make things better, so it's not just what you know but also how you communicate your ideas that matter.
How do you maintain a work-life balance?
I practice Yoga as often as I can. It helps me clear my mind and focus on my body and breathing. I also try to travel as much as possible. I like being a digital nomad and travelling the world while working remotely. Bright Spaces knows how important it is for everyone to find the work environment that fits them. That's why we have a hybrid model that can accommodate all needs.
What is the best marketing advice someone ever gave you?
There is a quote I stumbled upon a few years back that stuck with me: " Good marketing makes the company look smart. Great marketing makes the customer feel smart". – Joe Chernov