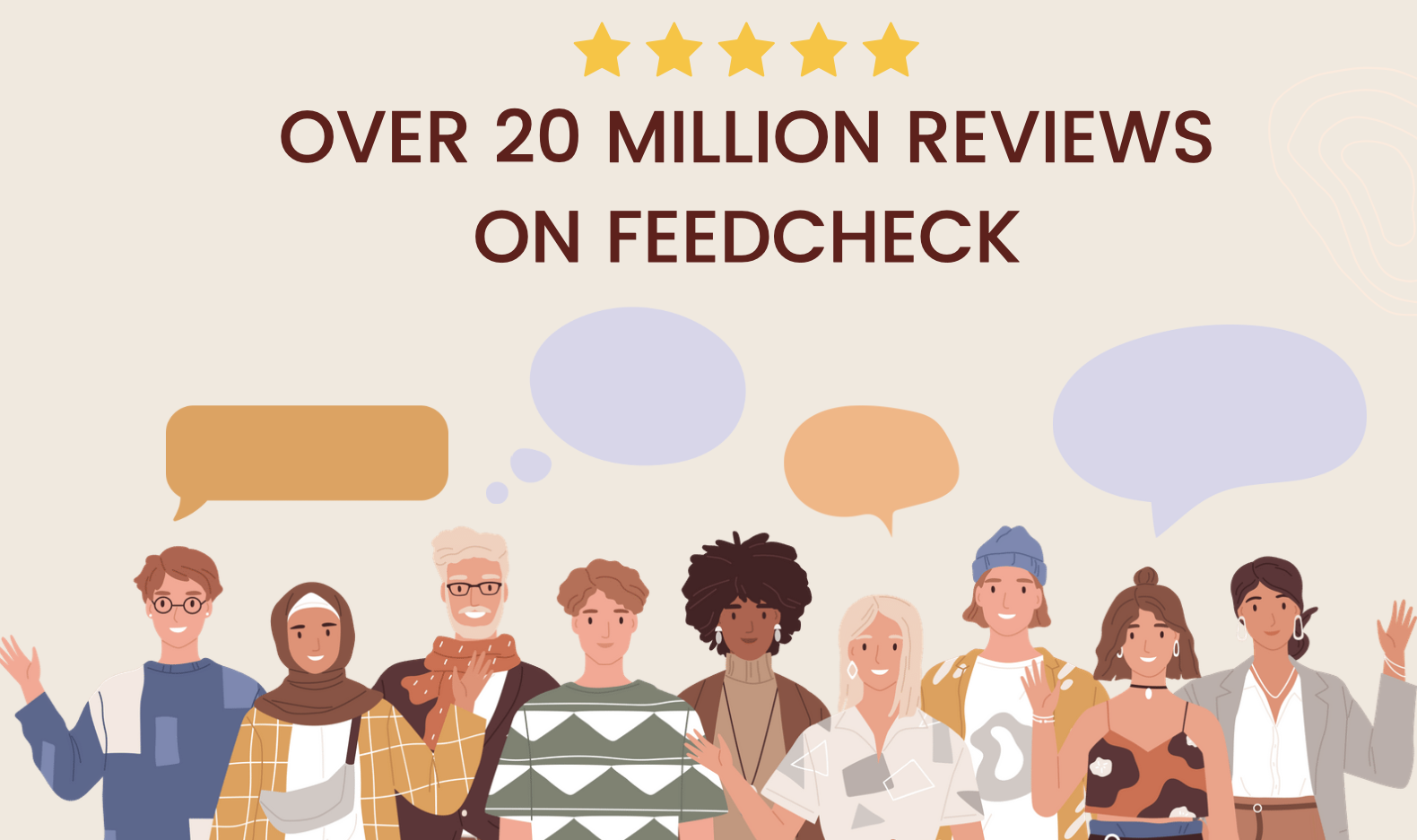 2022…What a year you have been!
It is astounding to realize how quickly this year is coming to an end and how close to New Year's Eve is. This means that we must prepare for a brand-new thrilling year that will undoubtedly present us with some challenges. We must first discuss our year, 2022, and our journey because a lot has happened up to this point. Despite the epidemic, which followed us into 2022 and will probably do the same in 2023, we had a great year with many goals, achievements, and challenges. The fact that we were able to expand our team, service, and, of course, customer base made this year different from years previous.
As a reputation management tool, we take our own feedback very seriously, as we have stated numerous times in the past. We strive to act after listening. New integration needed? No problem, we've got you covered! And this is how the year unfolded, resulting in an improved FeedCheck, a more comfortable experience, and more positive reviews.
FeedCheck handles over 20 million reviews
Because of the roughly 20 million reviews that FeedCheck manages, it is our goal to prosper and deliver the greatest user experience possible while looking up and keeping track of your reviews. Thousands of reviews are being analyzed by many of our clients. A lot of fresh reviews are also being submitted every day. As a result, the overall experience can occasionally be overwhelming and perplexing. Therefore, we included additional filters that enhance your user experience and speed up your work: filters remain active while using the platform, the number of filters applied is displayed, and a yellow square is displayed to indicate which filter is active.

Activity log
The activity log feature is intended for large companies that want to track their employees' FeedCheck activity. As a result, the activity log section allows you to view all platform actions. The activity log provides detailed information on everything from deleted products or reports to creating new key drivers or alerts.
We partnered up with G2
FeedCheck has partnered with G2 to provide every FeedCheck user with a $10 Amazon gift card in exchange for a review left on their platform. You can still claim your gift card here.
Amazon ratings
One of our clients requested this feature, which is why we listed and acted on it. FeedCheck now includes Amazon ratings. While you are tracking your reviews and evaluating products, a rating column will appear in the "By product" report.
Shopify review plug-in
With our new Shopify integration, you can now add a review form on Shopify that your customers can submit directly on the product page. It will then be automatically added to FeedCheck. There's no need to worry about transferring it yourself!
Our first sales
For the first time ever, FeedCheck is offering discounted pricing on all of our subscription options! And we did it because we want to give back and help other businesses grow in the same way that we have.
Active blog with news, updates and much more
We tried to keep our blog as active as possible. We strive to be creative and keep up to date for you as we write about news and developments. When we thoroughly investigate it, something clicks. Our Experts in Spotlight interview series has been popular and introduced us to a new audience. Why not learn from others and improve at what we do? Sharing expertise is such essential information.
FastCompete
If the name "FastCompete" is unfamiliar to you, allow me to share some wonderful news with you. To address the issues caused by changes on a competitor's website, FeedCheck and its software developers created a new product called FastCompete. A set of automatic tools included with FastCompete will immediately notify you of any changes made to a website. Simply enter the URL of a competitor's website and relax while changes are made. Make sure to check it out here!
We got nominated as top 21 Romanian start-ups to consider in 2022
The greatest tool and resource directory in the world for startups and entrepreneurs, Startup Stash, has written about 21 start-ups in Romania to watch in 2022. And you guessed it. FeedCheck was nominated. We put our all into what we do, and sometimes the outcomes are truly spectacular. Read here!
After all of this, we would like to express our sincere gratitude to everyone who has collaborated with us, as well as to each and every client and reader. Because of you, FeedCheck would not have grown this large and performed our greatest accomplishments to date.
With much love,
FeedCheck team